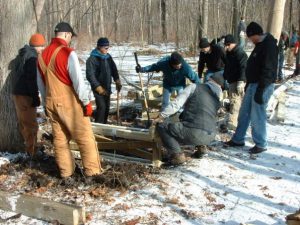 There will be a trail maintenance day on the Gosling Loop of the Poto on Saturday, June 15th. Work will consist of boardwalk construction and other trail maintenance. Arrive at 9:00 a.m. at the Gosling Lake boat launch. http://goo.gl/maps/6lCsE
Wear work gloves, long pants and long sleeves. Bring water and any tools you have that would aid in trail maintenance.
Email info@potomba.org with any questions. Thanks!